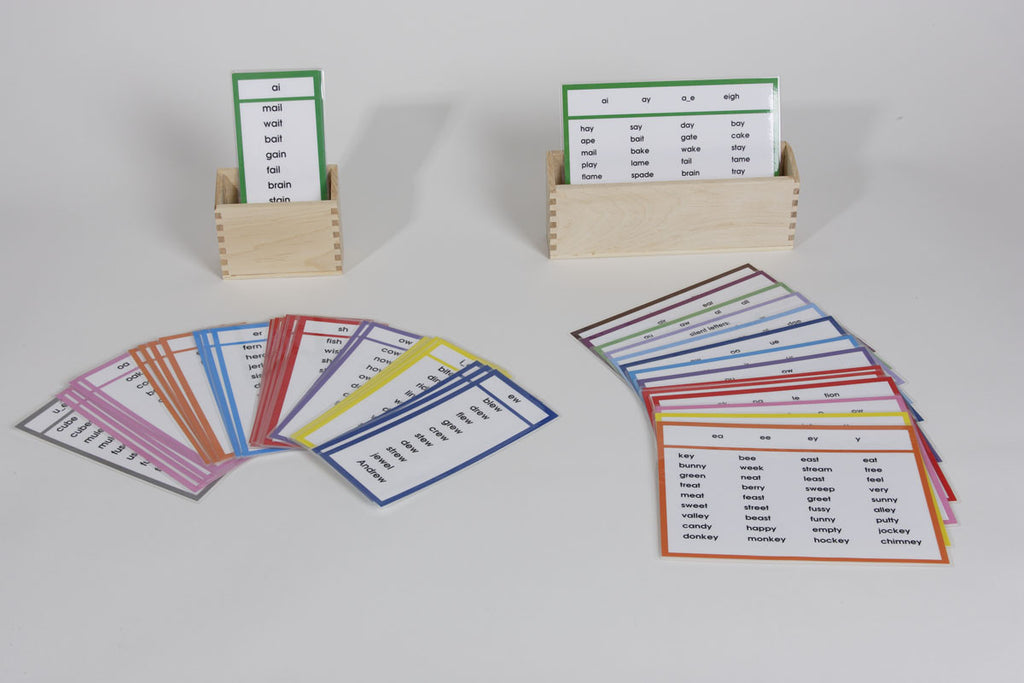 DIGITAL VERSION of Advanced Dictation Charts
SKU#504a D
THIS IS A PURCHASE FOR A DIGITAL VERSION
15 dictation charts with families of phonograms.
Charts are mixed phonograms, such as "ai, ay, a_e, eigh" are on one chart.  May be used for memorized spelling the dictation lists (#504) for the words that are used to create the Advanced Charts.
*NOTE: photo shows 504 (on the left) and 504a (on the right).  Price is for 504a only.
Container (600D) sold separately. (save by ordering container with cards, quantities limited to stock on hand)
Additional note: digital version colors may vary from our pictures based on your computer settings.
Our digital versions come complete with cut lines which trim a bit of the color allowing for a "full bleed" look
When you purchase a digital version from us, you agree to use this product in your own classroom (or home school).  You may NOT share with others, either by storing on a shared device or cloud, or by making a "copy" for a friend.  
---
---
More from this collection